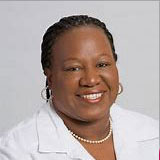 Reverend Nancy Kingwood, MA, MS, BC-HSP

Deputy Director, Greater Bridgeport Area Prevention Program (GBAPP)
Reverend Nancy Kingwood holds two degrees in Human Services and a Master of Science in Organizational Management and Leadership from Springfield College. She is a 2010 graduate of the Black Ministries Program at Hartford Seminary and holds a Master of Arts in Biblical Studies, respectfully. Dr. Kingwood is a 2012 graduate of the CT Health Foundation Fellows program. She is also a work group participant of the Robert Woods Johnson Foundation Culture of Health Prize.
Rev. Kingwood has also worked with several national organizations as a capacity building specialist providing technical assistance to faith based organizations. Such organizations include the National Black Church Initiative located in Washington, DC and the Metropolitan Inter-denominational Capacity Building Network located in Nashville, TN. She is a Human Service Board Certified Practitioner and a SAMHSA Train the Trainer on Trauma Informed Systems Approaches. In her full-time profession, she is currently the Deputy Director of HIV Services at GBAPP, Inc., and has worked in the area of HIV/AIDS prevention and care for over 20 years. Reverend Kingwood also serves as an associate minister at Mount Aery Baptist Church. In 2010, she had the honor to join the HIV and Women of Color Congressional Briefing Committee to voice concerns of all women. She is the visionary of the Nia Alliance for Women of Color.
Rev. Kingwood has received numerous community awards: S oroptimist Her Haven Project, Mount Aery Beacon of Hope Award, Bank of America Local Hero Award, Citation State of CT General Assembly, Local AIDS community award, 100 Professional Women of Color, and the Sojourner Truth Community Service Award / Rev. Nancy Kingwood Day/City of Bridgeport.
Presentation: Recognition, Response & Trauma Informed Care: A Community-based Opioid Overdose Approach
Explores best practices, and the roles that health care, communities, and individuals all play in a community-driven, integrated, and multi-sector approach to address the opioid crisis. Highlighting ways those on a community level have learned to understand, identify and respond to an opioid overdose. Highlights approaches to create a safe environment where grief, regret, and trauma related to overdose can be expressed and addressed.
Outline:
Summarize the impact of drug overdose to the community
Describe opioid overdose symptoms
Describe opioid overdose reversal with naloxone
Describe community resources and initiatives for addiction