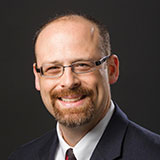 Daniel Tobin, MD, FACP

Associate Professor, Yale University School of Medicine; Medical Director, Adult Primary Care Center, Yale New Haven Hospital (Saint Raphael's Campus); Primary Care Internal Medicine Residency Program
Daniel G. Tobin, MD, FACP earned his medical degree from Cornell University before completing his internal medicine training at Yale New Haven Hospital, and he is now an Associate Professor of Medicine on the faculty at Yale University. Dr. Tobin is the Medical Director for the Adult Primary Care Center at Yale New Haven Hospital (Saint Raphael's Campus) and is part of the leadership team for the Yale Primary Care Internal Medicine Residency Program. Dr. Tobin is a recipient of the residency program's Teacher of the Year award as well as the Clinician-Educator of the Year award from the New England Society of General Internal Medicine. He is also a member of the Governor's Council for the CT Chapter of the American College of Physicians and a Past President for the New England Region of the Society of General Internal Medicine.
Dr. Tobin's scholarship has focused on opioid safety and academic medicine and he has been featured on National Public Radio and in other media outlets for his work. He is the author of multiple manuscripts and book chapters about safe opioid use, gives academic lectures across the country, and serves as content expert for a Food and Drug Administration (FDA) mandated Risk Evaluation and Mitigation Strategy (REMS) program called SCOPE of Pain. In Connecticut, Dr. Tobin serves as a member of the CT Alcohol and Drug Policy Council (ADPC), sits on the CT Bar Association Opioid Task Force, and is a member of the CT Opioid Response (CORE) team charged by the Governor with standardizing opioid safety efforts across the state. He also collaborates with legislators, the CT Department of Public Health, and the CT Department of Consumer Protection to help develop, vet, and implement opioid prescribing legislation and best practice policies.
In addition to his scholarship on pain management and opioid safety, other areas of academic interest include quality of care, administrative medicine, medical education, and medical-legal aspects of medical care. His clinical expertise includes the diagnosis and management of complex medical conditions in the inpatient and outpatient settings. Additionally, he has supervised the implementation of an electronic medical record system across a multi-specialty practice and has developed expertise in system-based practice improvement. In addition to his clinical and academic work, he also serves expert witness for medical malpractice legislation and assists the CT Department of Public Health with expert case review for their Physicians Investigations section.
Presentation: Chronic Pain and Opioid Safety: Balancing the Benefits and Risks
This presentation will give an overview of the challenges regarding the management of chronic severe pain while mitigating the risks of opioid therapy. In addition to sharing data on the epidemiology of pain, opioid misuse and opioid use disorder, the presentation will review state and national trends regarding opioid prescribing and overdose deaths. There will be a focus on clinical and medical-legal pitfalls when managing pain with opioids, a review of clinical best practices, guidance on how to recognize and treat emerging opioid use disorder, and practical communication tips to reduce stigma while providing evidence-based high quality care.
Outline:
Overview of national trends regarding the management of pain, use of opioids, and the consequences of opioid misuse, overdose, addiction, and diversion. To be followed by case-based discussions of opioid prescribing challenges that highlight clinical best practices, legislative restrictions, and how to appropriately choose, use, adjust, and stop opioid therapy as appropriate.